At Clausen & Hassan, LLC, we provide quality legal advice and affordable services to help today's Minnesota families with a broad array of family law, divorce, and other domestic issues. We believe that each case is unique and should be handled as such. We are committed to working with our clients on a case-by-case basis in order to address your specific needs. Our attorneys present options and advice on how to proceed based on your unique situation. We recognize that each case presents a different set of practical, factual, and legal challenges.
Why Choose Clausen & Hassan, LLC.
Proactive Representation
We know that you have a choice in who represents you during one of the most difficult times of your life. Our attorneys have worked with hundreds of clients and know how to get the best outcome based on your situation. We will be aggressive (either at the negotiating table or at trial or motion before a judge) to strive for a resolution that supports your interests. Our attorneys are the right choice for your family law matter because we have the knowledge necessary to help you and we are proactive in our approach.
Personalized Attention to Your Case
You have the right to have your case handled with the respect and attention that it deserves. Our attorneys are aware of the deeply emotional and financial issues involved in family law and take the time to know your file and your story. We will work with you to understand your short-term and long-term goals and plan a strategy for success. We strive to make the process as easy as possible and will communicate with you every step of the way. As our client, you are our main priority and your satisfaction is our ultimate objective.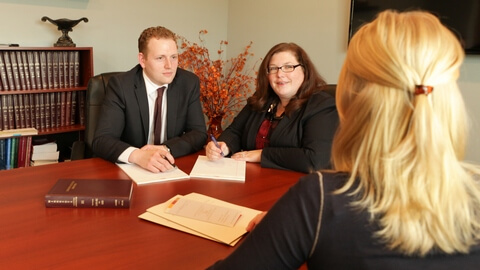 Personalized attention to your case.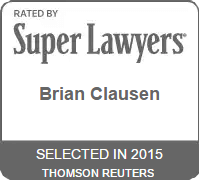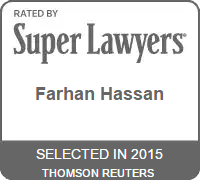 Clausen & Hassan, LLC has been awarded by its peers the AV Preeminent® mark—representing the highest level of professional excellence.
What is Family Law?
Family law is an area of law dealing with domestic relations and family matters. At Clausen & Hassan, LLC we practice in divorce, establishment and modification of child custody, child support, spousal maintenance, division of marital property, nonmarital property, divorces involving business interests, domestic abuse, same-sex couples, and more.
Free Consultation
Contact Clausen & Hassan, LLC today for a free confidential consultation. During the free consultation, we will discuss your situation, goals, and options. We strive to get results and foster meaningful relationships with our clients.
Call us at 651-647-0087 or reach out via our contact page. This free consultation is the first step toward resolving your Minnesota divorce or family law situation.