What to look for in an attorney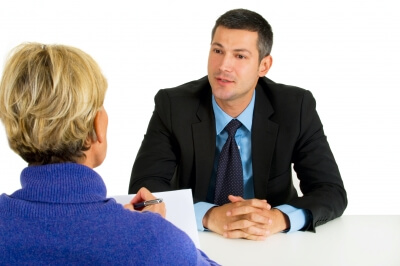 Through a divorce, virtually every part of your future will be either determined through agreement of the parties or by a judicial officer. The attorney that you choose to represent and guide you along the way is extremely important. What's the best way to find a good divorce attorney in Minnesota? Selecting your attorney should include a face-to-face interview with the prospective candidate. Some of the topics of discussion should include:
Experience:

How experienced is this attorney in the County in which your case will be filed? How experienced is this attorney at dealing with the financial and/or custody issues I have? How many times has this attorney been in front of the judicial officer assigned to your case?

Having an experienced attorney will benefit your case. You will want someone with knowledge, experience, and diligence to represent you throughout the process.

Costs:

What is the retainer amount the attorney is requesting? What are the hourly rates for the individuals who will be working on my case? What is the minimum charge for work done by the attorney or his/her staff? How are costs relative to my case paid?

An attorney should have a written retainer that the attorney will go over with you relative to how they will charge, any retainer amount that they request, and how costs associated with your case are paid.

Time:

Does this attorney have the time for your case? If you have a question, how long until you will receive an answer from the attorney? Does this attorney value your time, or are they counting the minutes until I leave?

You want to make sure that you have an attorney who has the time to work on your case, as if it were their only case. You will want to hire someone who responds to you in a timely fashion, and who utilizes the time that he/she has with you to strengthen your case.

Ethical violations or malpractice claims:

Does the attorney have any ethical violations or malpractice claims against them? This one seems obvious, but many people do not ask prospective attorneys these questions. You should always ask the attorney whether they have had an ethical complaint and/or any malpractice claims.

Gut Feel:

Go with your gut. If you're meeting with a prospective attorney and he/she is consistently looking at the clock the entire time of the meeting, that likely will not change when you have retained them. Additionally, if the attorney seems angry or impatient, again retaining that attorney will likely not change the attorney's attitude.
How will you know?
Most attorneys offer a free initial consultation. Make sure you use this opportunity to ask all of the questions that you may have. When hiring an attorney, the general rule I give to clients is that they should interview at least three attorneys before they make their decision on who to hire. Remember, your attorney will deal with all aspects of your life and future, including custody of children, financial support for the children, spousal maintenance (if the case justifies spousal maintenance), just and equitable division of property and debt, who will be awarded the marital home or if it should be sold, and other very important issues.
Make sure that you hire the attorney that is right for you, or else you will be out precious time and money and have to go through the process all over again. Hiring replacement counsel is extremely expensive, time consuming, and emotional—so finding the right attorney to start your case is extremely important. Take time and think about each prospective attorney that you have interviewed and find the person that best suits your needs.
That includes us. Clausen & Hassan is made up of experienced attorneys who are dedicated to achieving the best possible outcomes for our clients. Please, contact our office at 651-647-0087 or reach out via our online contact form to schedule your free consultation. We look forward to hearing from you.
Image Courtesy of Ambro | FreeDigitalPhotos.net