Personal Note
I understand that the situations that I deal with involve some of the most important matters in a person's life — their children, finances, and their future. I work towards achieving both my client's present and future goals. I understand that these issues involve some of the most stressful and emotionally charged situations that my client may ever deal with. Part of my job is to maintain a calm, logical, and strategic foundation on behalf of my client. The last thing a client would want is an attorney who is over-emotional, letting his or her own emotions effect his or her client's best interests.
I focus on the factual basis my client has and work to strengthen that, as well as working with my client directly to strengthen their situation and their circumstances. I also apply the law to my client's fact pattern. Often, a client has both strengths and weaknesses. To ignore my client's weaknesses would only work toward hurting their case.
I work not only to promote my client's strengths, but also diligently work with my client to try to resolve any weaknesses he or she may have. I make myself readily available to my client to answer questions and concerns, understanding that these significant issues in his or her case often require a very rapid response.
I am extremely attuned to my client's goals, and do all I can to work with my client throughout his or her proceeding towards achieving these goals. I strongly advocate for my client's positions. I am both an experienced litigator and also a mediator, and; therefore, I understand the significant value of reaching a settlement rather than litigation.
However, I also understand that there are times that a client needs a decision from a judicial officer because a reasonable settlement cannot be achieved. My significant experience before the Court also allows me to properly assess a client's case in order to assist a client in making a determination as to whether settlement and/or litigation promotes his or her best interests.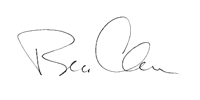 —Brian Clausen
Professional Experience
Brian Clausen practices extensively in all areas of family law including divorce, complex asset and debt division, child custody and support, spousal maintenance, paternity, domestic abuse, and harassment. He is licensed in the State of Minnesota and Federal Court. Mr. Clausen believes in thorough preparation for his cases and active involvement with his clients.
He is a strong advocate for his client's position. He is a member of the Minnesota, Hennepin, Ramsey, and Dakota County Bar Associations. Mr. Clausen is an active volunteer with several organizations including the Tubman Center and Resource Center for Fathers and Families. He has over eighteen years of litigation and alternative dispute resolution experience. Mr. Clausen is also a mediator and Qualified Neutral under Rule 114 of the Minnesota General Rules of Practice and is also on the provider list of the Ramsey County Financial Early Neutral Evaluation Panel.
Successfully litigating several modification of legal and physical custody, and parenting time cases;
Successfully litigating numerous initial establishment of legal and physical custody cases;
Successfully obtaining property settlement awards in complex, high net worth, dissolution cases;
Obtaining need-based and conduct-based attorney fee awards, of up to $30,000;
Negotiating settlements involving privately held businesses and self-employed individuals;
Successfully litigating numerous Order for Protection and Harassment Restraining Order cases;
Successfully represented individuals seeking or defending out-of-state relocation with minor children;  
Significant experience working in conjunction with financial planners and accountants in spousal maintenance cases; mental health professionals in custody/parenting time conflicts; and financial experts in cases involving business valuation and forensic accounting issues;
Experience in Motions for Amended Findings/New Trial and Appeals to the Minnesota Court of Appeals;
Extensive Litigation in the areas of temporary and permanent spousal maintenance, establishment and modification of custody and parenting time, property settlement, allocation of debt & child support;
Participated in numerous Financial Early Neutral Evaluations & Social Early Neutral Evaluations on behalf of clients; and
Negotiated numerous dissolution settlements through Alternative Dispute Resolution (via Mediation, SENE, FENE and settlement conferences).
Handled numerous contested Orders for Protection and Harassment Restraining Order trials.
Extensive trial experience on divorce, custody, child support, and spousal maintenance issues.
Areas Of Practice
Family Law
State Appellate Practice
Orders for Protection/Harassment Restraining Orders
Bar Admission
Minnesota, 1998
U.S. District Court for the District of Minnesota, 1999
Education
William Mitchell College of Law, Saint Paul, Minnesota, 1998, J.D.
University of St. Thomas, Saint Paul, Minnesota, B.A.
Representative Cases
Leroy v. Leroy, 600 N.W.2d 729 (Minn. App 1999)
Bowman v. Wieczorek, A16-0458, filed January 30, 2017
Professional Associations and Memberships
Minnesota State Bar Association
Ramsey County Bar Association
Dakota County Bar Association
Association of Family and Conciliation Courts
Past Employment Positions
Carlson & Soldo, P.L.L.P. Associate/Partner, 2002-2004
Lubov & Associates, LLC, Associate, 2000-2002
Westrick & McDowell-Nix, P.L.L.P., Associate, 1998-2000
Pro Bono Activities
Tubman Center
Resource Center for Fathers & Families
Hamline University Paralegal Advisory Board Member
Ramsey and Hennepin County Volunteer Mediation Programs