Personal Note
Going through a divorce is one of the most difficult and challenging chapters in a person's life. Most people feel scared of the process, uncertain of the future, and vulnerable. It is at this exact time that the support of an attorney who will look out for their best interests becomes invaluable.
I pride myself on being able to empathize with my client's situation, being responsive, and being a strong advocate for my client. Whether the issue is custody related or is financial in nature, I strive to guide my clients through the maze of the family law process and help them carve out a future where they will be able to achieve their goals.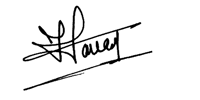 —Farhan Hassan
Professional Experience
Since 1998, Farhan Hassan has crafted his practice around all areas of family law, including divorce and custody proceedings that have interstate and/or international complexities; complex divorce and child custody cases; multi-million dollar estates involving business interests, real estate, fraud, concealed and/or dissipated assets, executive benefits, stock options, and trusts; and high-conflict custody cases with allegations of physical, sexual, or emotional abuse, parental alienation, mental health complications, and third-party custody and parenting time petitions.
Mr. Hassan's prosecutorial background in criminal law also make him a skilled Trial lawyer and a strong advocate for his clients. Mr. Hassan has appeared before numerous Trial Court judges throughout the seven-county metropolitan area at Trials, Motion hearings and other contested hearings. Mr. Hassan has also successfully tried jury Trials.
Mr. Hassan's family law experience includes the following:
Successfully litigating numerous modifications of legal and physical custody, including emergency Motions;
Successfully litigating numerous initial establishments of legal and physical custody;
Successfully litigating and defending Emergency and Temporary Motions;
Successfully litigating and defending Motions for Contempt;
Successfully litigating numerous Motions to Compel Discovery;
Successfully completed divorce and custody disputes where one parent or party is in another country;
Successfully obtaining numerous property settlement awards in complex, high-net worth, dissolution cases;
Obtaining need-based and conduct-based attorney fee awards, of up to $50,000;
Negotiating settlements involving privately held businesses and self-employed individuals;
Successfully litigating and obtaining an award in excess of $300,000 in a case involving dissipation of assets;
Successfully litigating and defending numerous Order for Protection cases, some of which involve custody & parenting time;
Successfully representing individuals seeking out-of-state relocation;
Significant experience working in conjunction with financial planners in spousal maintenance cases; mental health professionals in custody/parenting time conflicts; and financial experts in cases involving business valuations and forensic accounting issues;
Extensive experience in Motions for Amended Findings/New Trial, and Appeals to the Minnesota Court of Appeals;
Successfully defending clients charged with sexual abuse;
Extensive litigation in the areas of temporary and permanent spousal maintenance, establishment and modification of custody and parenting time, property settlement, allocation of debt and child support;
Appeared in numerous Financial Early Neutral Evaluations & Social Early Neutral Evaluations on behalf of clients; and
Successfully negotiated numerous settlements through Alternative Dispute Resolution (Mediation, SENE, FENE and/or settlement conferences).
Mr. Hassan represents a wide variety of individuals, including self-employed professionals, professional athletes, public figures, entrepreneurs, physicians, attorneys, engineers, and executives.
While Mr. Hassan strongly believes in attempting to cooperatively settle or mediate cases, he is also a zealous advocate when litigation is the only viable option. Mr. Hassan has received Financial Early Neutral Evaluation Training and Social Early Neutral Evaluation Training through the Minnesota Judicial Branch, and he is currently on the Early Neutral Evaluation rosters of Dakota County and Ramsey County. Mr. Hassan has also received Mediation Training, and he is a Qualified Neutral under Rule 114 of the Minnesota General Rules of Practice. Mr. Hassan is also a member of the Minnesota ADR Ethics Board.
Mr. Hassan received his Juris Doctorate, cum laude, from the William Mitchell College of Law in 1998. He is currently licensed to practice law in the State of Minnesota and in Federal Court.
Mr. Hassan has also received a ranking of AV Preeminent©, the highest rating of excellence in the Martindale-Hubbell© Peer Review RatingsTM, and has been listed in the "Rising Star" peer-reviewed legal ranking for several years. Mr. Hassan has also been listed in the "Super Lawyer" peer-reviewed legal ranking each year since 2014.
Areas of Practice
Family Law;
Criminal Defense; and
Family Appellate Practice.
Bar Admission
Minnesota, 1998
U.S. District Court for the District of Minnesota, 2003
Education
William Mitchell College of Law, Saint Paul, Minnesota, 1998, J.D., cum laude
Luther College, Decorah, Iowa, 1995, B.A.
Representative Cases
Sommer v. Sommer, C7-02-179, filed July 16, 2002.
Young v. Young, C9-02-104, filed June 4, 2002.
Hennepin County v. Johnson, A06-938, filed January 16, 2007.
Van Dyck v. Van Dyck, A06-442, filed February 20, 2007.
In re the Paternity, Custody and Support of A.E.M.L. by J.D.E., and S.M.L., A07-1207, filed July 1, 2008.
Jessica Hafermann and obo PH, KH, and TH v. Kevin Hafermann, A10-591, filed January 4, 2011.
Herath v. Herath, A18-0694, filed June 3, 2019.
Professional Associations and Memberships
Adjunct Representation Professor, Mitchell Hamline School of Law (2008-present).
Former Director, National Asian Pacific American Bar Association, Minnesota Chapter.
Former Member, Minnesota Association of Criminal Defense Lawyers.
Member, Association of Family and Conciliation Courts (Membership Committee & Annual Conference).
Member, Minnesota State Bar Association.
Member, Dakota County Bar Association.
Member, Hennepin County Bar Association.
Member, Ramsey County Bar Association.
Member, Washington County Bar Association.
Member, Minnesota ADR Ethics Board (2018-present).
Voted as a "Rising Star" in Minnesota Law and Politics in 2000, 2004, 2008, 2009, 2010, 2011, and 2013.
Voted as a Minnesota SuperLawyer in 2014, 2015, 2016, 2017, and 2018.
Past Employment Positions
Associate Attorney, Private Practice, February 1999 – June 2004
Sixth Judicial District, Law Clerk, The Honorable David P. Sullivan, August 1998 – February 1999
Pro Bono Activities
Tubman Center (2001 — 2012).